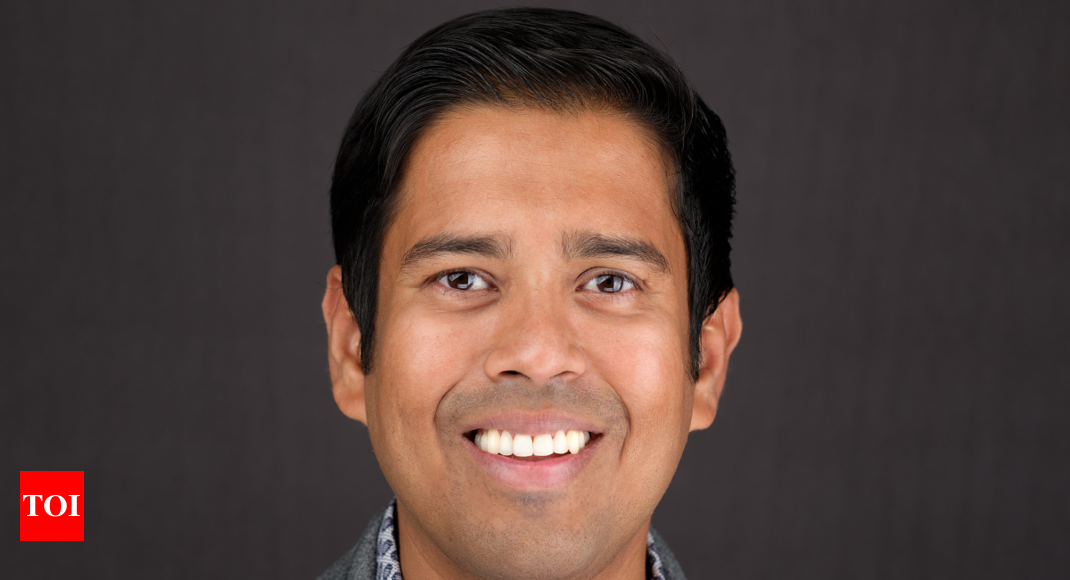 With the rapid increase in fintech market shares, are traditional banks in difficulty? Sudipta Kumar Ghosh, thought leader in FinTech, responds
With fintechs becoming a huge competitive threat to traditional banks, the need for digital transformation in the banking industry is at its peak. Fintechs quickly understood the affinity of consumers for digital technology and forced traditional players to review their economic model. To survive this technological revolution, banks need a technology transformation strategy. We met Sudipta Kumar Ghosh, one of the few to have successfully led several technological transformations (Digital & Cloud) for large banks. He has over a decade of Fintech experience and holds an MBA from the prestigious Kellogg School of Management at Northwestern University.
1. Tell us about your background in the banking and financial services industry?

When I started my career in banking a decade ago, clients depended heavily on physical banks. It was the time when technology was secondary to businesses and a back office function. However, over time, the banking sector has undergone massive transformation. In fact, all sectors have been disrupted by technological innovation and only those who have embraced this change are successful. Banks, which have maintained their dominant position due to complex regulation, are now seeing a new set of threats emerge in the form of fintechs. Much of this is because technology is no longer a back office function but is at the center of every bank's growth strategy.

Congratulations!
You have successfully voted
2. Let's start by helping our readers to understand what Fintech is and how it is different?


With technology disrupting the banking industry, a new wave of technology companies offering financial services has emerged. They took this opportunity to develop alternative platforms for financial activities. Broadly speaking, these companies are referred to as Fintech and operate in various traditional banking spaces including mobile payments, digital currencies, peer-to-peer lending, market lending, etc. FinTechs typically focus on superior, easy-to-use customer experiences through mobile. functionality, big data, accessibility, agility, cloud computing, contextuality, personalization and convenience.

3. Why are traditional banks lagging behind?

Traditional banks have been slow to respond to the fintech revolution due to their heavy reliance on monolithic platforms and existing infrastructure. The existing systems are based on complex mainframe technology and are housed on obsolete infrastructure belonging to financial services. These platforms and infrastructures cannot support the latest digital products, services and applications that the bank must offer to compete with fintechs.
4. Aren't the banks worried about it?


Some banks are and some are not. For example, take the case of Blackberry – until they lost significant market share, they thought they would survive. Although Fintechs are still quite small, they are rapidly gaining market share. If you look at the US market, you can see how Venmo, Paypal, Robinhood, Quicken Loans, etc. are quickly becoming a huge threat to banks. Digital technologies allow businesses to put the needs of their customers first – a fintech advantage that translates into higher profits and a whole new world of opportunity. Loyalty to a neighborhood bank evaporates when consumers discover that new online banking services are not only cheaper, but don't require a car trip.
5. If they are worried, why don't they take action?


Implementing such a technological transformation is indeed easier said than done. There are many reasons a business executive feels insecure about this investment. Most executives don't understand the benefits of moving to the cloud. Other factors, such as a clear migration strategy, cost overruns and significant disruption to business, are also of concern to some.
6. How then should a bank approach technological transformation?


Financial institutions that are serious about making this transformation need to have a strategy. In order to reorganize, financial institutions must have a technology strategy. One of the first things they need to do is choose their cloud service provider (s) so that they can be hosted in the cloud. For this, they can choose platforms such as Google Cloud, Microsoft Azure, and AWS, which help cloud transformation across all verticals. One of the most important things when choosing a provider is to ensure that the financial institution's security strategy and customer demands align with the cybersecurity offerings of the cloud service provider.

To do this, financial institutions also need to understand what their expectations are when it comes to cloud migration. Some of the basic skills that they should consider should be customer-centric applications and complex analytical tasks. Most of the time, these tasks require robust storage and compute capabilities that can be scaled up or down as demand demands. This flexibility is a big plus for working in the Cloud.
Also, for any organization looking to make a digital leap, it is important to have a "governance" model. This model will help everyone understand what cloud technologies / capabilities have been approved for use and what access control engineers should have. It would also help determine infrastructure and costs, train developers, check how infrastructure is organized, etc. Thanks to this, banks can maintain uniform operations throughout the organization.
7. It's fantastic! So not everything is pessimistic for traditional banks?Not really, banks still have access to this huge consumer base who trusts them with their money. All banks need to do is provide digital capabilities to retain customers.
Disclaimer: This article was produced on behalf of Moudeep LLC by the Times Internet Spotlight team.