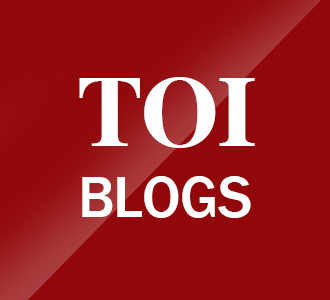 India's fintech outlook for various business models in 2022
Every other business in India has relied on FinTech to meet their financial needs quickly. The combination of security, speed, automation and convenience is just too good to ignore. In recent years, FinTech has achieved unprecedented growth in India, ranking third in the world and valued at a $31 billion. Given the aggressive reliance on technology these days, the value of FinTech will certainly redefine several market benchmarks.
Given its prominence in the world and more importantly in India, here is an overview of the scale of FinTech evolution and how it continues to transform Indian businesses.
How has FinTech evolved and benefited Indian businesses?
Digital innovation ensures that FinTech does not stagnate: Progress cannot be stemmed. There is always the search for the next best thing. Today's technology market is such that every step taken towards advancement aims to provide more benefits and convenience to consumers. This factor has greatly enabled the evolution of FinTech. Services like mobile money would allow consumers to control their finances using their smartphones. Peer-to-peer (P2P) or market lending allows multiple potential entrepreneurs to engage with investors. Robo Advice offers greater precision and accuracy when providing financial services. Not to mention, Insuretech (insurance technology) and Crypto-Asset have significantly redefined what is possible with FinTech. FinTech has been of significant advantage in the nascent electric vehicle sector in India. Fintech companies have been primarily responsible for providing credit offering solutions to interested buyers, digital payment solutions for drivers and have even offered an incredible ecosystem where insurers, battery manufacturers and other key players in the field of electric vehicles can connect seamlessly. They have intensified in an area that conventional financiers ideally avoid. The influence of technology has not limited these services to India but is widely accepted and implemented in larger parts of the world. There is no limit to the influence of digital innovation in FinTech, and there is no definitive mark of the benefits it brings to consumers and businesses.
Influence of New Age Technology

: The implementation of new technologies such as artificial intelligence, cloud computing, machine learning, distributed ledger technology, IoT has expanded the impact of FinTech from simple retail to encompass even the wholesale markets. These technologies allow FinTech to allow companies to serve their consumers in a more optimized way. Not only has this benefited businesses and consumers; he has greatly contributed to the development of regulatory technologies (RegTech) and supervisory technologies (SupTech) to ensure compliance. Identity management and control, risk management and regulatory reporting are now accomplished to perfection. These technologies have also greatly contributed to the monitoring of transactions and the evolution of financial securities. While new technology ensures the evolution of FinTech, it also ensures that RegTech and SupTech also evolve, which ensures safety and fairness regardless of advancement.

Post-pandemic continuity

: During the pandemic, many temporary measures have been put in place to adapt to the unprecedented events. Along the same lines as working from home and online schools, many FinTech services, mobile money and digital payment platforms, in particular, have peaked during the pandemic. However, as other measures reverted to conventional methods, individuals and businesses were not ready to give up the convenience offered by FinTech. Many advances in FinTech have occurred during or after the severity of the pandemic. The FinTech industry in India has been instrumental in enabling entrepreneurs to launch their startups and local brands when the economy was at one of its weakest points. This has significantly strengthened and shaped the Indian economy to be more robust, despite the weight of the pandemic.

Better acceptance and use of digital payments

: According to a

report

, 82% of Americans use digital payments for online purchases, in-store payments, P2P transfers, and more. Surprisingly, even cryptocurrency is used by around 43% of people. From a global perspective, the report

states that the Asia-Pacific sector of the world, which includes India, has dominated the digital payments industry. The report further states that digital payments grew by 6% globally, with more than 25.6 billion transactions originating from the Asia-Pacific sector.

FinTech solves emerging challenges

: It is always a daunting task to start a new business; this factor has been exacerbated exponentially during the pandemic. Yet, in India and around the world, it was during the pandemic that many startups sprung up. The main reason for this is that these companies could easily take advantage of FinTech solutions to solve their emerging problems. Whether it was securing seed money, investing capital, borrowing money, or allowing customers to transact securely, a FinTech solution was in place to ensure that trade takes place in a secure and transparent manner. According to another

report

, the cross-border compound annual growth rate (CAGR) is increasing at a constant rate of 5%. It will exceed $156 trillion by 2022, creating an ideal environment for startups and SMEs to grow.
FinTech companies dominate the market

: In recent years, FinTech companies in India and around the world have seen an unprecedented rise. In the shortest understandable time, a large number of FinTech companies have surmounted themselves as "Decacorns" (companies valued at over $10 million). FinTech companies that offer buy-it-now, pay-later options, digital payment platforms and other money-lending services have grown significantly. Multiple reports show that global FinTech funding topped over 96% last year and, interestingly, over 65% of early-stage deal activity occurred outside of the US. . FinTech companies are also adopting the platform-as-a-service (PaaS) model as it gives them greater flexibility to comply with any new regulatory changes.

FinTech delivers greater customer satisfaction

: Not just recently, but for most of the last decade, many improvements have been made by banks and other independent financial services companies to provide customers with a single solution. Many banks have invested heavily in building APIs that go beyond enabling mobile money. Banks, financial services and FinTech companies aim to provide their consumers with a complete one-stop-shop solution. These include banking, money management, trading, lending, insurance, P2P transfers, cybersecurity, cryptocurrency, and even payroll services, all in the foreground and in one centralized platform. . Supported by excellent user experience design, this kind of one-stop financial solution guarantees higher customer satisfaction. This is one of the main reasons why FinTech has impacted all types of business models, as all businesses aim to satisfy their customers.
The various facets of FinTech have gradually influenced many businesses in India. FinTech offers much-needed convenience and security that consumers and merchants find preferable to conventional means. Even small stores find it necessary to implement one or more FinTech products. This large-scale implementation of FinTech, given the current evolution of the field, has made the use of FinTech optional compared to a mandate. This very factor has driven the unprecedented fintech boom in India, and its benefits will ensure that this boom does not become a bubble. FinTech is simply the natural next step for Indian businesses and citizens.
END OF ARTICLE