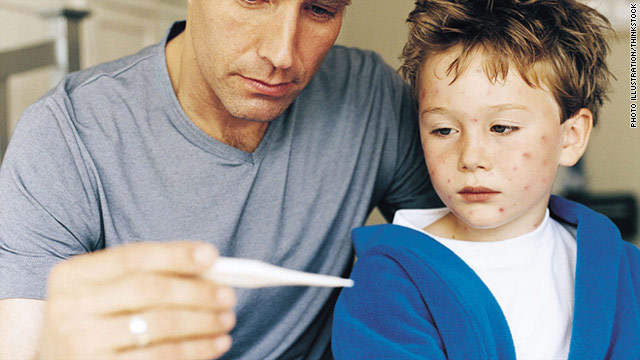 Chickenpox Deaths – The Chart
Deaths from chickenpox (the chickenpox virus) have fallen 97% among adolescents and children since the use of the vaccine began in 1995, according to a new analysis.
"I think there is certainly a potential for very few diseases in the future and very few deaths if we are to fully implement and maintain this program," said Jane Seward, deputy director, Division of Viral Diseases. , Centers for Disease Control and Prevention.
The study appears in the journal Pediatrics. CDC researchers looked at the data from 1990 to 2007.
"Every child got chickenpox, and in the pre-vaccine era there were 3 to 4 million cases a year," Seward said. "What people may not have realized, each year about 105 people die from chickenpox. About half of them were children and about 11,000 to 12,000 were hospitalized with serious complications. We started to prevent the disease to really prevent these very serious complications. "
Among adults under 50, the decrease was 96 percent; overall, the decline was 88 percent. Seward pointed out that adults get chickenpox more severely than children and also need two doses of the vaccine.
"They are about twenty times more likely to die from chickenpox than children. It is therefore very important that adults who have not had chickenpox get vaccinated."
To follow @CNNHealth on Twitter