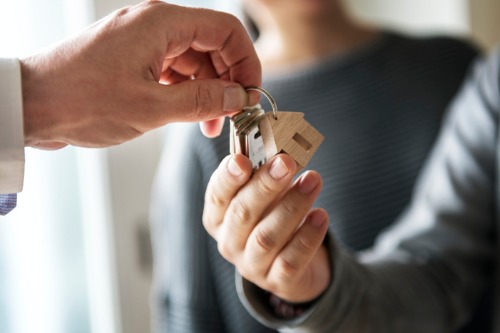 7 questions to ask a mortgage broker
Part of a mortgage broker's job is to be asked questions. You're their guide to buying the most expensive thing they'll likely ever own, so asking lots of questions is definitely something that should be encouraged.
In addition, there are no stupid questions to ask a mortgage broker: on the one hand, if he already knew the answers, we would be unemployed, and on the other hand, what we do on a daily basis can Seem easy to us because we are well established in it, but it can be extremely confusing for people who do not deal with home loans every day of their life.
With that in mind, we've got everything from application fees to recoveries, settlements to pre-approvals and everything in between.
What experience do you have?
If that's not the first question a new client asks a mortgage broker, then it should be. Credentials are everything. Brokers must be accredited by their aggregator and must be part of their leading organization, be it the MFAA or the FBAA.
Our credibility as an industry was seriously undermined by the Hayne Royal Commission, but remains vastly high compared to other sectors, and experience, believe it or not, is not everything. The broker channel grew 3% last year, so that's a fair amount of new blood, and with technology moving at the speed of today, new brokers might not have been impacted by the changes. bad habits and old ways that before Covid could have been seen to hold us back.
What other fees will I have to pay as part of my mortgage?
OK, right down to your fingertips: how much is it going to cost me? Customers who get a home loan are buying the most expensive thing they'll ever own, so the answer is usually "a lot". It does not matter, because the loan covers it.
Things like mortgage insurance from lenders, handling fees and interest rates need to be explained to the client so that they know what they are getting into, while more widely understood topics like house prices – the marquee in today's market – and stamp duties also need to be covered in depth.
What type of loan is right for me?
We exist halfway between a borrower and a lender, so it's no surprise that one of the most frequently asked questions for mortgage brokers is about what kind of loan people should get.
We are bound by the Best Interests Duty and must take into account the interest rates and the duration of the loan, of course, but also the borrowing power of the customers, the lender's offer, our panel and the speed with which the application process can proceed so that they can get the house of their dreams.
How much down payment do i need?
Before people even reach the broker, they will need a deposit. The buying price of the house is a good place to start to save money, but since it's rising so rapidly right now, it might be best to set a solid goal and aim for it before you start skipping all that toast. the lawyer.
Mortgage brokers need to know more about the Australian housing market than their clients and be able to advise on local trends, the potential for price growth and the rates available from a range of lenders in order to " be in the best position to help customers when they knock on the door. at the door.
What procedure should I follow to obtain a loan and then a property?
So you managed to get a deposit and want to buy a house. Great! The second question to ask your mortgage broker – after how much is it going to cost – is where do we go from here. The broker's job is to explain everything from soup to nuts in a way that a client can understand and use to make informed decisions.
This means the application process, pre-approvals, settlements, transfer of ownership, attorney fees and more, as well as the plethora of different loan options a client will have at their disposal. Oh, and how long could all of this take, which is a huge problem in today's market.
What do the different rates mean?
Interest rates are a kicker. While it is undoubtedly a good thing for the mortgage broker market segment that rates are as low as they have ever been, or they are, the hardest part is for everyone on the market knows this and has suddenly taken a massive interest in interest.
Our job is to analyze refund offers, honeymoon rates, and the fixed / variable debate and explain them to clients in a way that fits into the most commonly understood financial concepts like credit cards and expenses.
What is the interest rate and the annual percentage rate?
Interest rates are a hot topic, but few know the annual percentage rate behind them. The mortgage they pay isn't just an amount over 25 years that they pay back like rent to the bank: it's the APR, the total cost of the loan over the life of the loan.
This means all charges that go beyond the interest rate on the agreed amount that is borrowed: these are the interest generated over time, plus management fees, mortgage insurance and all the other things that make a home loan possible. It should be greater than or equal to the interest rate, and this is really the important question that any mortgage broker should ask themselves by their client before making a decision.
Read more: How Much Do Mortgage Brokers Really Get Paid?