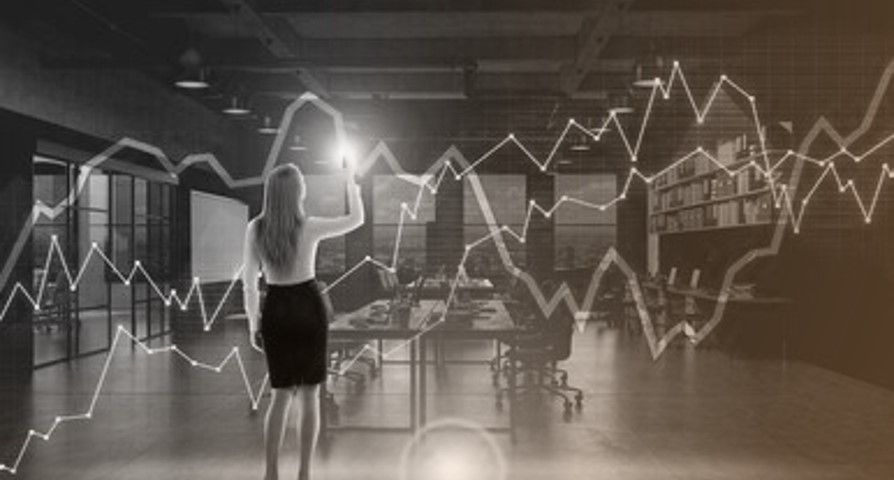 5 Innovative Female-Led FinTechs Making Waves in the Industry
5 Innovative Female-Led FinTechs Making Waves in the Industry
By Edlyn Cardoza
Today
Africa
AZA
Chioma Ruky Okotcha
International Women's Day (IWD), celebrated annually on March 8, is one of the most important days of the year to celebrate the remarkable achievements of women and raise awareness for gender equality. In addition, IWD also defends the economic, social, political and cultural parity of women.
According to a recent study looking at the FinTech space, only 12% of global FinTech founders and co-founders are women. Although these numbers are alarming, many talented women are making waves in the FinTech arena.
Paying particular attention to emerging countries, the past few years have seen several female entrepreneurs embark on FinTech ventures consistently creating innovation in the space across verticals, from loans and payments to equity markets and microfinance. . These entrepreneurs are paving the way for more female moguls in the segment as well as a more accessible and inclusive industry.
Take a look at 5 remarkable female-led FinTechs that are paving the way to success in the industry:
Shivani Siroya is the founder and CEO of tala, a leading fintech company focused on emerging markets. Tala is on a mission to build a financial system that works for everyone. Their first product is a loan app that instantly guarantees and extends credit to customers with little or no formal borrowing history. Millions of people have borrowed through Tala's smartphone app, which provides instant, personalized credit to underserved customers in East Africa, Southeast Asia and Latin America. Tala is backed by leading and impact investors including PayPal, Revolution, IVP, Ribbit Capital, Data Collective and Lowercase Capital.
Prior to founding Tala, Shivani held various positions in global health, microfinance and investment banking, including at the United Nations Population Fund, Health Net, Citigroup and UBS. Shivani is an Aspen Institute Finance Leader Fellow, a WEF Young Global Leader, Senior TED Fellow and Ashoka Fellow. She is also a board member of Stellar.
Elizabeth is the CEO and Founder of AZA, an established provider of currency trading solutions that accelerate global access to frontier markets through innovative infrastructure. AZA is a leading provider of cross-border payment solutions for businesses. By leveraging the advanced technology of their flagship products, TransferZero and BFX, AZA can significantly reduce costs and increase the speed of trade payments to and from frontier markets. AZA is now a market maker in every primary African currency and directly facilitates payments in G20 currencies.
Elizabeth has expanded the business from Nairobi, Kenya to operations in 8 markets across Africa and Europe. Prior to founding AZA, Elizabeth was a ratings analyst for microfinance institutions in sub-Saharan Africa, a consultant for the Grameen Foundation, the Gates Foundation and the Acumen Fund and working with regulators and policymakers on financial innovation legislation. Elizabeth sits on Bamboo Capital's investment committee and the World Economic Forum's Future Council on Blockchain.
vest is a platform that helps individuals and businesses manage their finances efficiently, save and invest easily. As Piggybank.ng they operate in partnership with two microfinance banks and used their licenses, in early 2018 they acquired Gold Microfinance bank and its license. They are also a registered cooperative – Piggytech Cooperative Multipurpose Society Limited (registration number, 16555).
All saved funds are now stored and managed by AIICO Capital, Nigeria's leading asset management company, registered and licensed by the Securities and Exchange Commission (SEC).
Odunayo graduated from Covenant University in 2013 with a first class degree in Computer Engineering. Odun started launching Push CV with Somto Ifezue and Joshua Chibueze after graduating in 2013. Two years later, the trio launched PiggyVest in 2016.
Hilda Moraa is an award-winning innovator and author. She has over 10 years of experience in FinTech, regulation, innovation development, entrepreneurship and has worked with multinationals such as Coca-Cola to develop mobility innovations for Africa. She previously founded WezaTele, a FinTech startup in Kenya acquired in 2015. She is currently the founder and CEO of Pezesha.
Pezesha has created a holistic digital financial infrastructure that has as its mission the primary enabling platform and marketplace that connects small and medium enterprises to working capital through a collaborative approach where banks, MFIs and other institutions or networks financiers can connect to our platform. to be associated with quality SMEs promoting meaningful financial inclusion and reducing inequalities of access to formal financial services.
Hilda was featured as one of the Top 40 Women Under 40 and Quartz Africa among the Top 30 Innovators in Africa in 2018. She has continued to champion the local tech, innovation and innovation scene. entrepreneurship in Kenya by supporting and mentoring other young techpreneurs by sharing their lessons, entrepreneurial knowledge and experiences in an inspiring way. She was also a keynote speaker at the 2015 Global Entrepreneurship Summit. And in 2019, she was among the few selected to be part of the Obama Leaders program.
PayHippois to serve the 40 million SMEs unable to access the funds needed to develop their business for a more financially equitable Africa.
PayHippo strives to continually improve its products and services to not only meet the changing needs of its customers, but also to impact Africans. PayHippo's product decisions and directions are based on empirical data regarding market needs. However, they understand that they are building for people's needs.
Chioma previously worked as a consultant at the Tony Blair Institute for Global Change, where she supported partnerships at Nigeria CDC during the COVID-19 pandemic.
ALSO READ: Global Fintech Use Cases Report 2021
Previous post
Zumo launches #CryptoConfidence campaign to help women learn about crypto
Read more